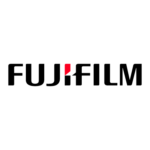 Fujifilm on teerajaja tervishoiuasutustele diagnostilise pilditehnika ja informatsiooni süsteemides. Meie kliiniliselt tõestatud tooted ja tehnoloogiad on pideval arendamisel, et aidata meditsiinitöötajatel teha oma tööd tõhusamalt ja mõjusamalt
MEDITSIINILISED SÜSTEEMID:
The AI revolution is underway and with its long history of innovation, FUJIFILM is at the forefront of development to refine this disruptive technology for healthcare. Fujifilm will develop AI technologies (REiLI) that strongly supports diagnostic imaging workflow, leveraging both deep learning AI and our image processing heritage.